Maximize Your PPC Traffic Conversions
On every flight, you wish for a smooth landing. That's exactly what you hope prospective clients enjoy when they click your pay-per-click (PPC) ads and  arrive on webpages compelling them to contact you.
PPC landing pages must align precisely with your PPC ad topics and deliver a strong call to action. (Many marketers mistakenly direct PPC ad clickers to their homepage, which is far too general in nature.)
With ClikTru Smooth Landing Pages, your prospective clients will see:
An expertly crafted webpage that displays perfectly on all desktop, smartphone and tablet screens
Laser-focused copy free from unnecessary distractions like navigation menus or external links.
Copy and visual messaging that's persuasive and directly ties in to your
pay-per-click
campaign message.
Instant brand recognition that puts your law firm's logo, name and telephone number front and center.
Easy, convenient points of contact, and
A crystal clear call-to-action that's placed at the point of persuasion where prospects are converted to active leads.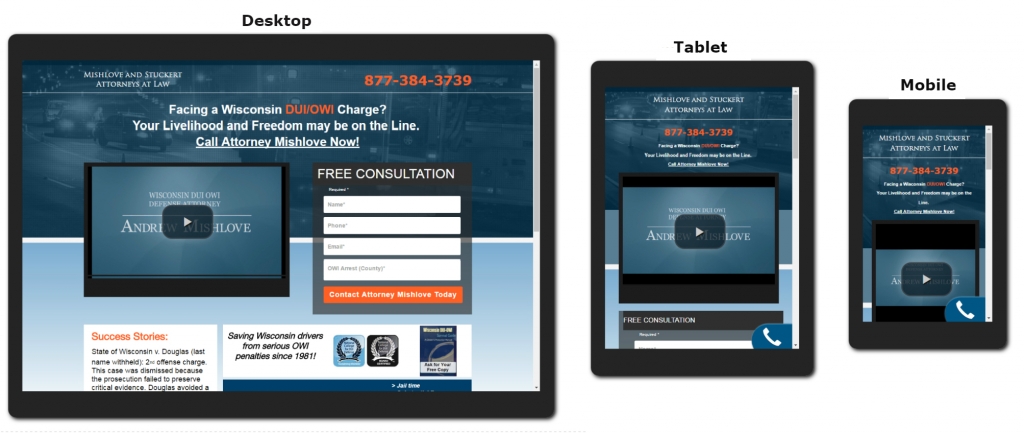 Even more important, unlike those who have lost their shirt with Google AdWords, your campaign will bring in the most new prospects for the lowest possible cost.
Just One Keyword: Results®
To start maximizing your return on investment from Internet advertising, contact us today.