Grow Your Practice with ClikTru
Lead Generation Services
Getting you the volume of qualified clients you want is our #1 goal. Here are the proprietary Internet marketing services we deploy to get you where you want to grow…

Thorough Research and Planning
Winning on the Web calls for a fully customized ClikTru solution. Yours will feature meticulous research and precise planning to navigate your path to the top of Google, other search engines and directories.
We'll start by analyzing your current online marketing effectiveness, along with that of your strongest online competitors. Read more about our comprehensive Planning process.
---
Website Optimization
Our findings will pave your road to a major competitive advantage, starting with a high-performing, strategically optimized website poised to generate a healthy flow of potential new clients.
Your practice will benefit from the deployment of the latest in SEO tactics, bolstered by keeping a keen eye on local trends. We stay on top of search engine changes so your brand's solution and messaging reaches top results on page one of search engines. You will be found — and hired — by more and more prospective clients.
You focus more on practicing law and winning cases for your clients. We'll concentrate on driving new business to your firm. Find out about Local SEO Websites for Attorneys.
---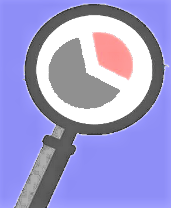 Backlink Development
To outperform local competitors and strengthen your visibility online, you'll want to take advantage of our backlink development program. Our proprietary system of publishing your content to gain local, authoritative backlinks to your website keeps you ranking high in your geographic areas.
Get local backlink development details here.
---

Ghost Blogging
Your locally optimized website will boast relevant, search-engine-friendly content targeting those within your market.
Next, we must address Google's quest for a website that offers authoritative content on a constistent — best accomplished with a frequently updated blawg.
Learn more about ghost blogging for defense attorneys.
---

Pay-per-click Advertising
Buy your way to the top of Google, Bing and Yahoo with pay-per-click advertising. These search-engine visibility auctions can enable you to get found and contacted quickly by a steady stream of highly qualified prospects.
With ClikTru, you can ignore horror stories you may have heard about sinking a fortune into Google AdWords. Your ad costs will be closely monitored to remain in lock-step with your desired budget. No surprises!
---
Social Media Marketing
We should also talk about strengthening your brand via social media. Gain the visibility, trust and online stature you seek with well-managed Facebook, Twitter and other social media campaigns.
---
Conversion Rate Optimization
If online leads ever decline because of increased competition or webpages with fading relevance, you'll benefit from ClikTru Conversion Rate Optimization (CRO).
This unique service starts with a global analysis of your onsite performance using advanced analytics. We then apply localized, page-by-page testing to boost traffic and conversions.
Your first step…
Request your Free Internet Marketing Analysis today. Let's both find out if we can help you grow your practice online.
Here's what our clients have to say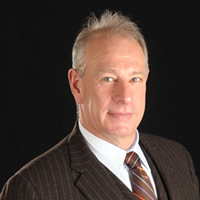 "In the 3 years we've been with ClikTru, they've made a world of difference in our ability to acquire potential new clients. They also provide exceptionally responsive, personal service. I recommend them highly."

Milwaukee, WI
Wisconsin-OWI.com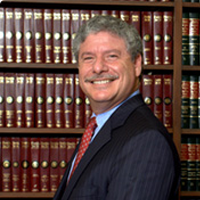 "I cannot say enough good things about ClikTru. They started from scratch and got me to be number one on nearly every internet search for my areas of law. I have worked with a number of internet folks. ClikTru is the best."

Fort Pierce, FL
KesslerLawFirm.com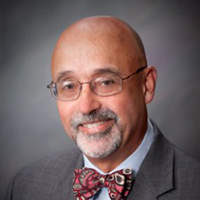 "ClikTru has been responsive, insightful and thorough. We have had several comments already from new clients telling us ours was the best website they found. Glad to be working with you."

Bangor, ME
LawyersMaine.com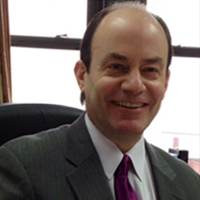 We've experienced tremendous results with ClikTru. They encouraged us to reposition ourselves online from a multi-purpose to an OUI defense firm — with breathtaking success. I have the utmost faith in ClikTru. Follow their advice and you will too!

Portland, ME
NicholsChurchill.com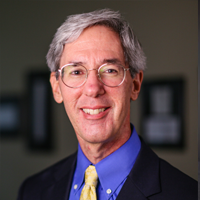 "ClikTru has been very helpful in keeping a steady stream of viable prospective clients calling me. ClikTru did the important work of getting us good Google ranking."

Austin, TX
Criminal-Attorney-Austin-Texas.com

ClikTru never takes your success for granted. We'll ensure you continue to capture the lion's share of qualified leads and stay above the fray with our site monitoring and campaign management service. We will:
√ Perform A/B split testing on your PPC campaigns, social media marketing, and onsite content. We conduct weekly tests of your site's performance and continue to improve upon your ad campaigns. Testing helps to continuously find new opportunities and improve upon efforts so you maximize returns on all of your marketing investments.
√ Monitor your web traffic data. This includes monitoring your rankings v. your competitors' rankings. Also key is our continual research into Google algorithm changes so you remain foolproof to the search giant's updates.
√ Report on your progress through charting, key performance reports and our prompt email and phone advisories regarding any concerns and all newly identified opportunities.
We can also recommend a content plan custom-built to emphasize your expertise, bolster your brand with press releases and position you as the #1 solution in your service areas. All content on your site complies with your state Bar's ethics rules.
Let's get to work. Start by requesting a Free Internet Marketing Analysis today. Find out if we can help you grow your practice by becoming a local internet marketing powerhouse.