You may be familiar with the Internet marketing expression: "content is king." This is true now more than ever. However, to have a positive impact on your firm's goals, your content must be optimized — first for people, then for search engines.
This is no small task.
Fortunately, ClikTru has the winning formula to help your law firm produce the content your visitors want while keeping Google and Bing happy on the search front.
The Winning Formula: Optimized Content for the Web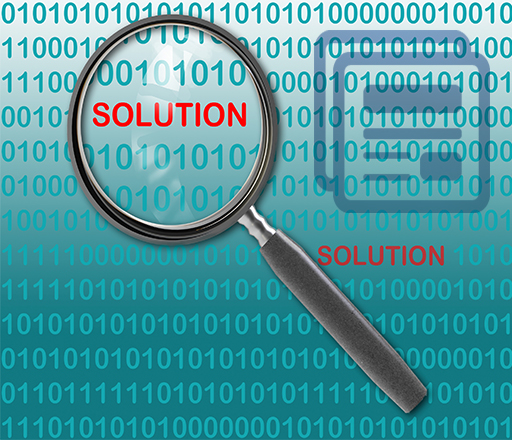 For over 12 years, ClikTru clients have benefited from our perfectly written, high-quality legal content that is optimal for the web. That means your content is relevant, readable and ready to be found through search.
We employ only the best writers who specialize in legal content and who are perfectionists about their work. A ClikTru writer can collaborate, ghostwrite and optimize each piece of content that gets published to your site and across the web.
Here's our process for content creation:
Content Audit – We review all existing content to see what has performed well versus what topics need improvement or added content. (If building your own site for the first time, we'll skip this step.)
Topic and Keyword Research – A ClikTru Internet marketing expert will work with the content strategist to align your firm's main goals to the content topics and subtopics that are best suited to help reach those objectives. We'll identify elements within your articles, videos and pages that can be optimized for local search.
Content Plan – The content plan is finalized for client approval. Your ClikTru writer will work on titles, images and text for some or all of the topics (it's up to you) and will also get your approval on each article before it is sent for publication.
SEO Copywriting – Here is where we help give your lead-generation efforts a real boost! From blog posts and static website pages to long-form articles and press releases; ClikTru writers are consummate legal researchers and writers who also know SEO. 
SEO Copywriting & Content Creation
When SEO copywriting is done right, your content is viewed by prospects who find it informative and descriptive of a criminal defense lawyer they can trust. In turn, the longer visitors stay onsite to consume your content, the more search engines will trust that you should be ranked highly for future legal queries related to your practice.
Your ClikTru writer can also ensure your web copy is hitting all the data points indicated by searchers on Google — such as addressing their topical needs and answering their most pressing questions. What's more, we'll make sure your content is easy to understand and digest.
Are keywords still important?
Keywords are still an important part of getting your expertly crafted content in front of the right prospects. The message and topic have to be right as well and, from the perspective of a search engine, that still means crawling for keywords to indicate that your article should be served up on page one to meet the user's query needs.
We conduct keyword research and analysis and then expertly weave the best phrases into your content.
However, algorithms used by search companies have gotten a lot smarter when it comes to scanning and indexing content on the web. For example, Google now likes to relate words and phrases to topics, natural language questions and entities.
An entity is a person, place or thing that Google, Bing and Facebook can put into structured data so it can be emphasized anywhere on the digital web. Structured data refers to tightly defined text such as rich snippets and schematic tags responsible for enhanced search result listings that can include information like your hours, landing page links and review ratings. The ability to clarify webpage information via structured data is especially critical in ensuring your content reaches mobile users via search.
Structured data development is one key component of the secret sauce we concoct to get you to the top of search results. In short, don't worry; you've come to the right place.
Contact ClikTru today to request your free Local Internet Marketing Analysis.